Graycell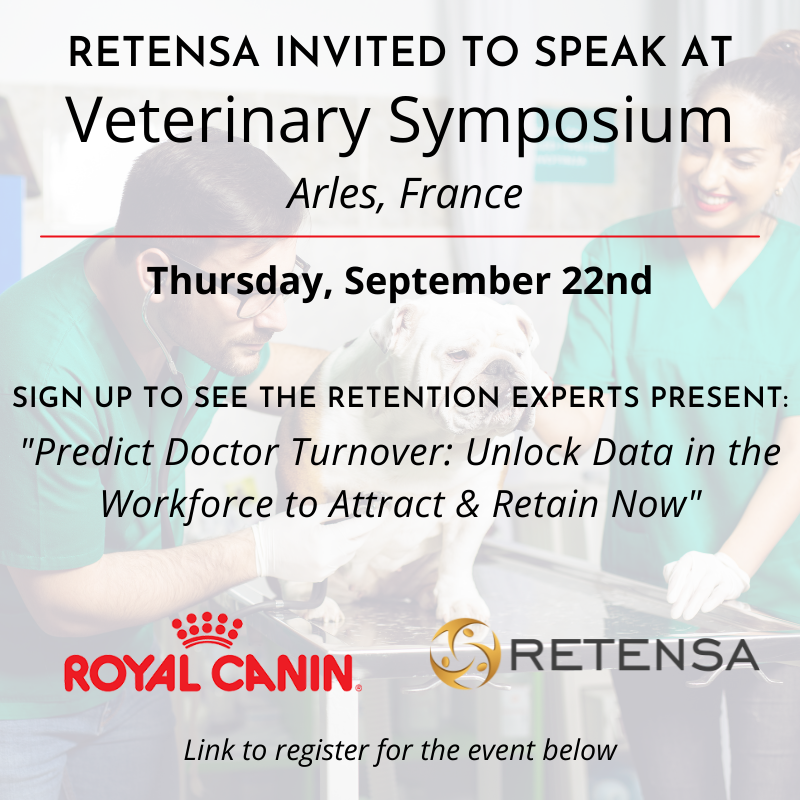 Bonjour d' Arles, France
Mars Chooses Retensa CEO to Speak
How do you improve Veterinarian retention? Unlock workforce data NOW
Royal Canin, pet division of Mars, hires Retensa to speak at the Veterinarian Symposium on "Predict Doctor Turnover: Unlock Data in the Workforce to Attract & Retain Now." See Retensa CEO, present data-driven strategies and action plans tailored to veterinary hospitals.
What will I learn?
How to diagnose, predict, and prevent Doctor turnover
Improve the employee experience at each stage of the employee lifecycle
Accelerate positive organizational change for Veterinarians
Create action plans tailored to your hospital culture
Attend September 22nd, 2022
En direct de Arles, France
Vet Hospital Leaders Sign Up HERE
Not a vet hospital? Click here to get your industry's custom retention strategies
About Royal Canin:
Royal Canin is a French manufacturer of cat and dog food. A subsidiary of Mars, Incorporated, the company also undertakes research into the formulation and testing of breed and symptom specific nutritional requirements of dogs and cats.