How Much Will You Spend on Your Next Employee?
There are many unseen expenses to manage a single employee. By understanding all of the costs associated with an employee, an organization is better able to make informed decisions and prioritize where and how much to invest.
Below are the most significant parts of a large formula. Here you have a very simple Total Cost of Management ("TCM") calculator in just ONE STEP. The talent metric "TCM" is the approximate entire cost across the entire lifecycle of an employee. It's the total amount you will ultimately spend on that employee if you hired them tomorrow.
If you want the most accurate costs to the dollar (or euro, yen, rupee or pound) give us a call (212) 545-1280.
---
Instructions
1. Use this form to calculate the Total Cost of Management for one of your (or an average for all) employees
2. Take a moment to consider the following five (5) costs shown (see definitions below)
3. After estimating the costs, enter your values to each of the five (5) fields. Then press [CALCULATE]
TIP: You can edit or adjust numbers as much as you want, and simply [RE-CALCULATE]

Salary
(In $/€/£/¥)

Benefits
(In %)

Average Tenure
(In years)

One-Time Cost
(In $/€/£/¥)

TCM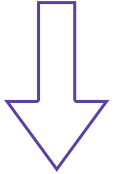 Salary
Annual total payment (and typical cash bonus if applicable) made to the employee per year
Benefits
Annual non-cash compensation, benefits, and perks, plus Taxes (in US, minimum 25%+ of salary, Europe & APAC minimum 30%+)
Overhead
Indirect support costs to support their operation, like IT, security, facilities, supplies, manager time etc…(At least 10% of salary, typically more)
Average Tenure
How long that position/role remains at your company before leaving (or average of all employees)
One-Time Cost
(Optional)
Any single cost that may be incurred during employment (such as starting bonus, hiring/recruiting fees, onboarding costs, or relocation expenses)
The lifetime Total Cost of Management for this position