website
Stay Connected with Your People, Now more than Ever
This is an unprecedented time for everyone. Organizations face real challenges posed by ever changing conditions and new ways of working. Updates are sent to your staff, but are their concerns addressed?
How are they doing? What do they need to be supported? Do we really know?
Get meaningful answers in 8 minutes with a new  FREE Employee Wellness survey
Retensa is here to help you understand and address the needs, wants, and expectations of your workforce. At times our commitment is tested. But it is never broken.
Please accept our gift to help you help your team navigate this extraordinary event. We will do our part to ensure employees are heard, helped, and have what they need to feel safe.
Signup right now or read more details below.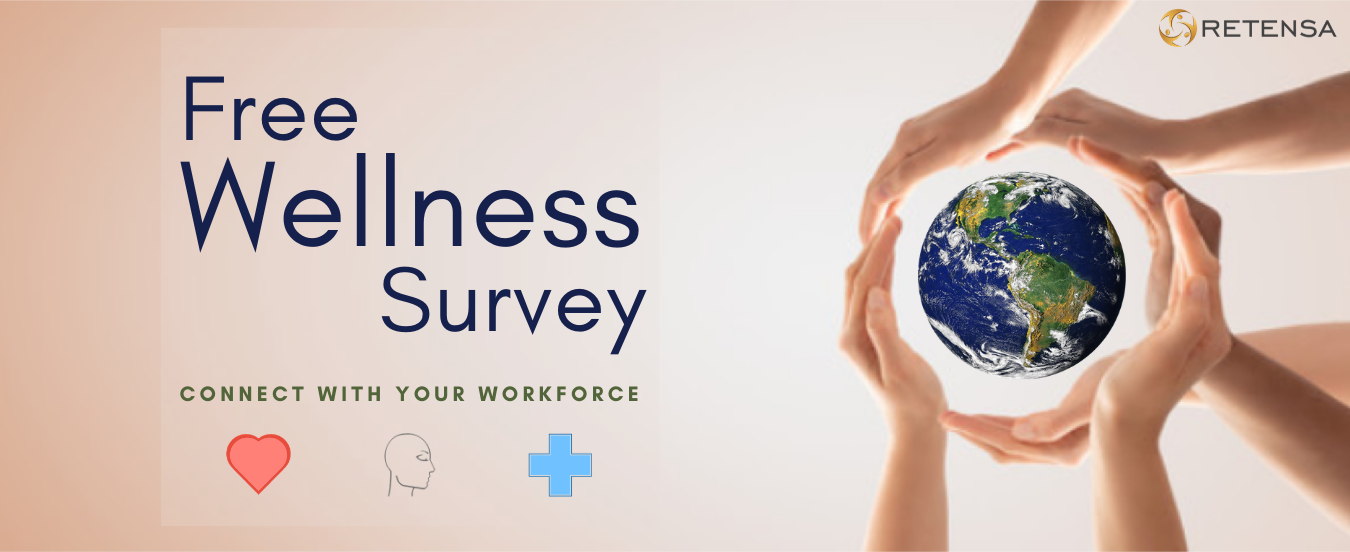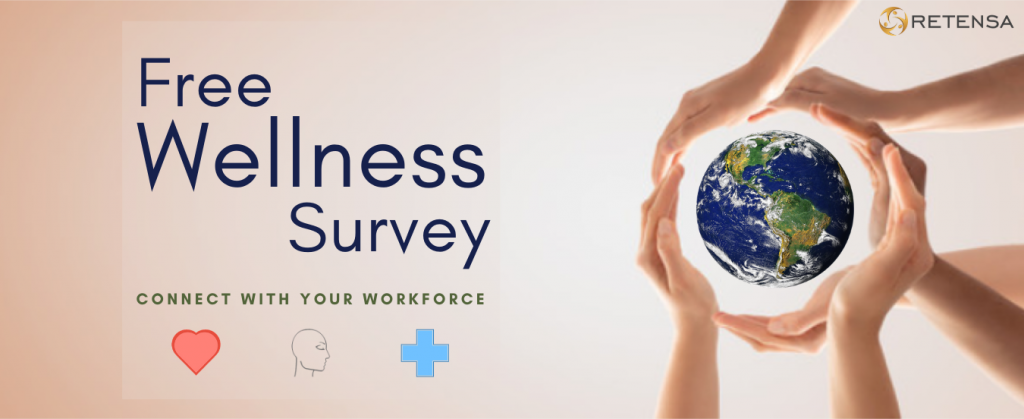 What are the goals of Retensa's Employee Wellness Survey?
     A. For leadership to stay connected with their workforce
     B. Understand employee's current state of mental health and overall wellness
     C. Capture unexpressed employee concerns and areas of focus or need
     D. Pinpoint areas where employer can offer assistance or support
How do I access the survey and what can I expect?
     1. Click on this wellness survey sign up link to submit your request
          a. No credit card needed, it's free for you right now
     2. You will receive an automated email to activate your TalentPulse account in just one click
     3. From there, log in to send unlimited Employee Wellness Surveys 
          a. First time sending an online survey?…We got you covered with an automated step by step feature tour
          b. Our software is one of the easiest feedback tools available today
          c. You can edit the survey invitation, reminder, and thank you text to whatever you want
          d. We are here to help whenever you have questions
     4. It's 100% free (have we mentioned this before?) for 365 days, which means you can:
          a. Send out unlimited Employee Wellness Survey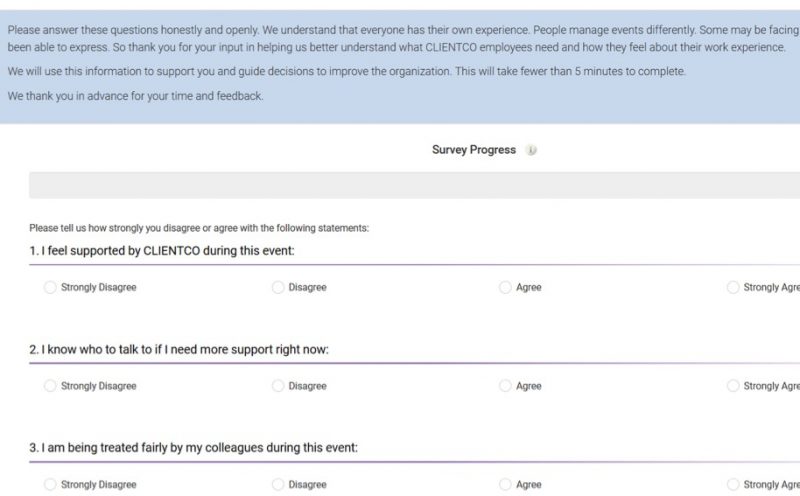 b. Download unlimited individual responses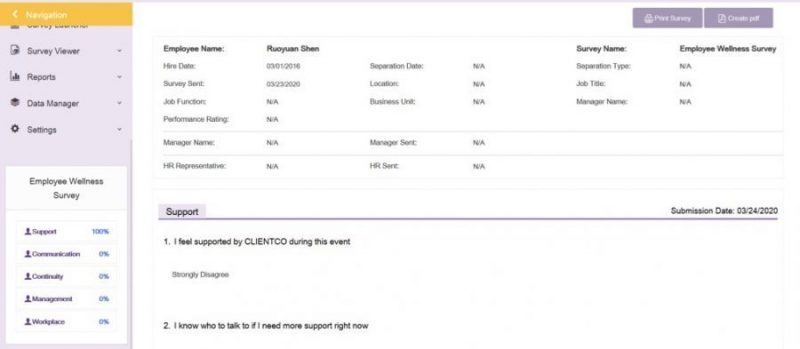 c. Create unlimited advanced survey reports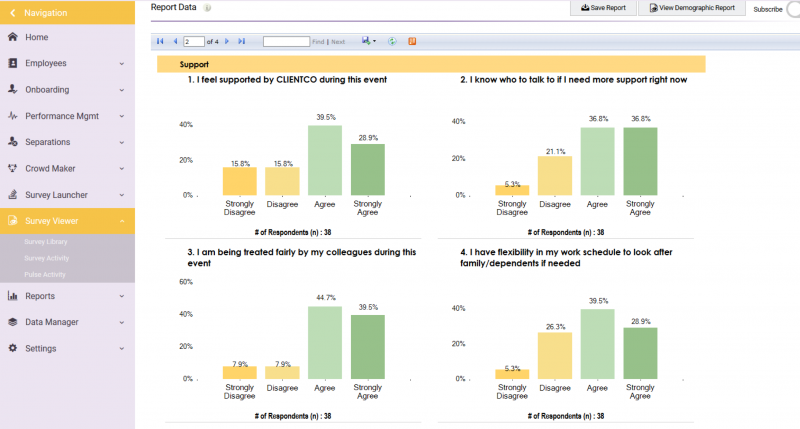 d. Try any Retensa Best Practice Survey for FREE (we make it easy)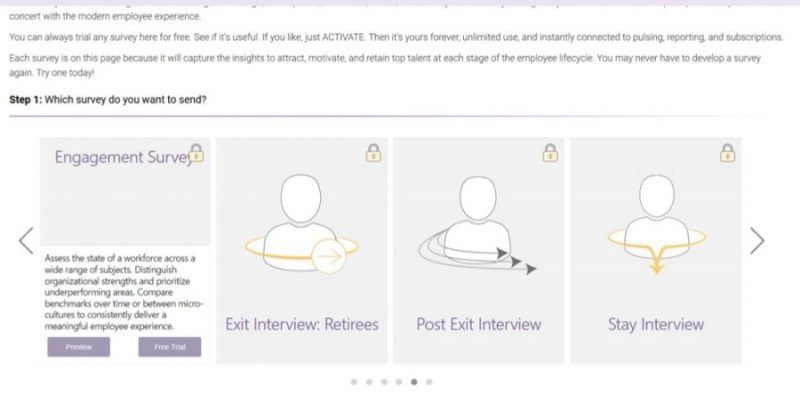 e. Talk to our Talent Management Experts when you need help, call or email for free
During this challenging time, reassure employees that everything is being done to support them and their mental health. To help you connect with your team:
Sign-up for your free employee wellness survey
From all of us at Retensa, we will do our part to make a difference. And we will do whatever we can for you right now. Guide your workplace to support everyone's comfort and wellbeing and ensure employees' needs are met.
Good health, strong trust, and a safe future to us all.