Graycell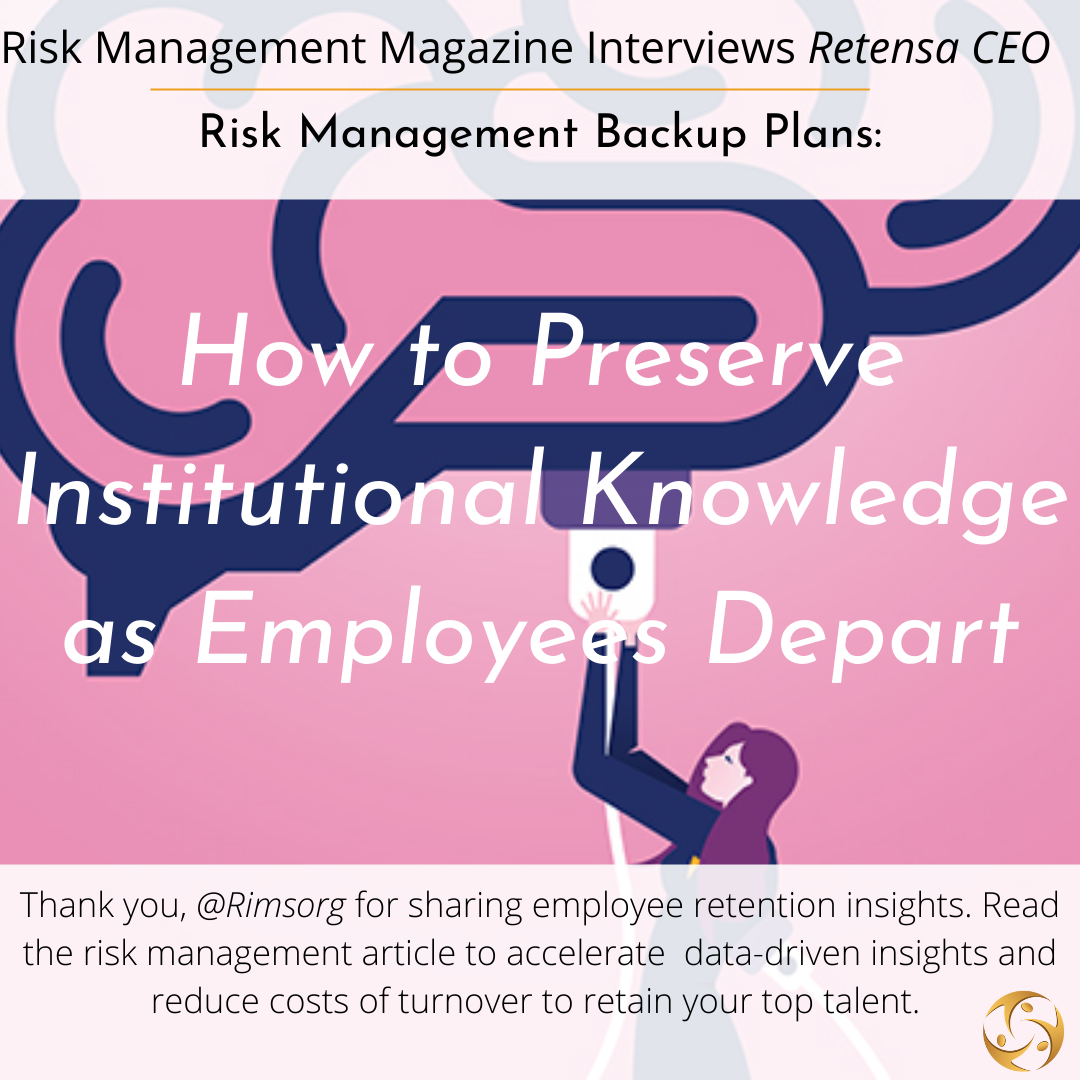 Risk Management Magazine features Chason Hecht, Retensa CEO on the challenge of risk management retention. Trevor Treharne interviews Retensa CEO on how to retain risk professionals in "Backup Plans: How to Preserve Institutional Knowledge as Employees Depart."
Risk professionals possess a very specific knowledge capital that leaves the organization when they do. The cost of losing key business insights is far too high.
"Risk is not a one-size-fits-all world. Organizations' interests and exposure have become more complex. The understanding of how those layers fit together and how to mitigate any issues is not easily replaced." – Retensa CEO
Read the retention article to:
Mitigate risk in the workplace

Retain risk management top talent

Reduce employee turnover
READ THE RISK MANAGEMENT RETENTION ARTICLE HERE
About Risk Management Magazine:
Risk Management is the premier publication of analysis, insight and news for the risk management community. Risk Management explores the foundational and dynamic concepts and strategies used by those tasked with protecting the physical, financial, human and intellectual assets of their organizations, and provides in-depth insight into new and emerging risks to help risk and insurance professionals meet the evolving challenges of today's business landscape.