Graycell
To spread holiday cheer this season, Retensa hosted a better Instagram giveaway:
WIN $100 for YOU + $100 for the CHARITY of your choice
Since this is a time of gratitude and giving, we wanted to show how grateful we are to all of you with this giveaway. We are thrilled to announce the Retensa 2021 Charity Giveaway winners on Instagram @Retensa.Global.
This was a very special share appreciation event where participants were asked to appreciate 3 people whose support/work/friendship they valued the most last year.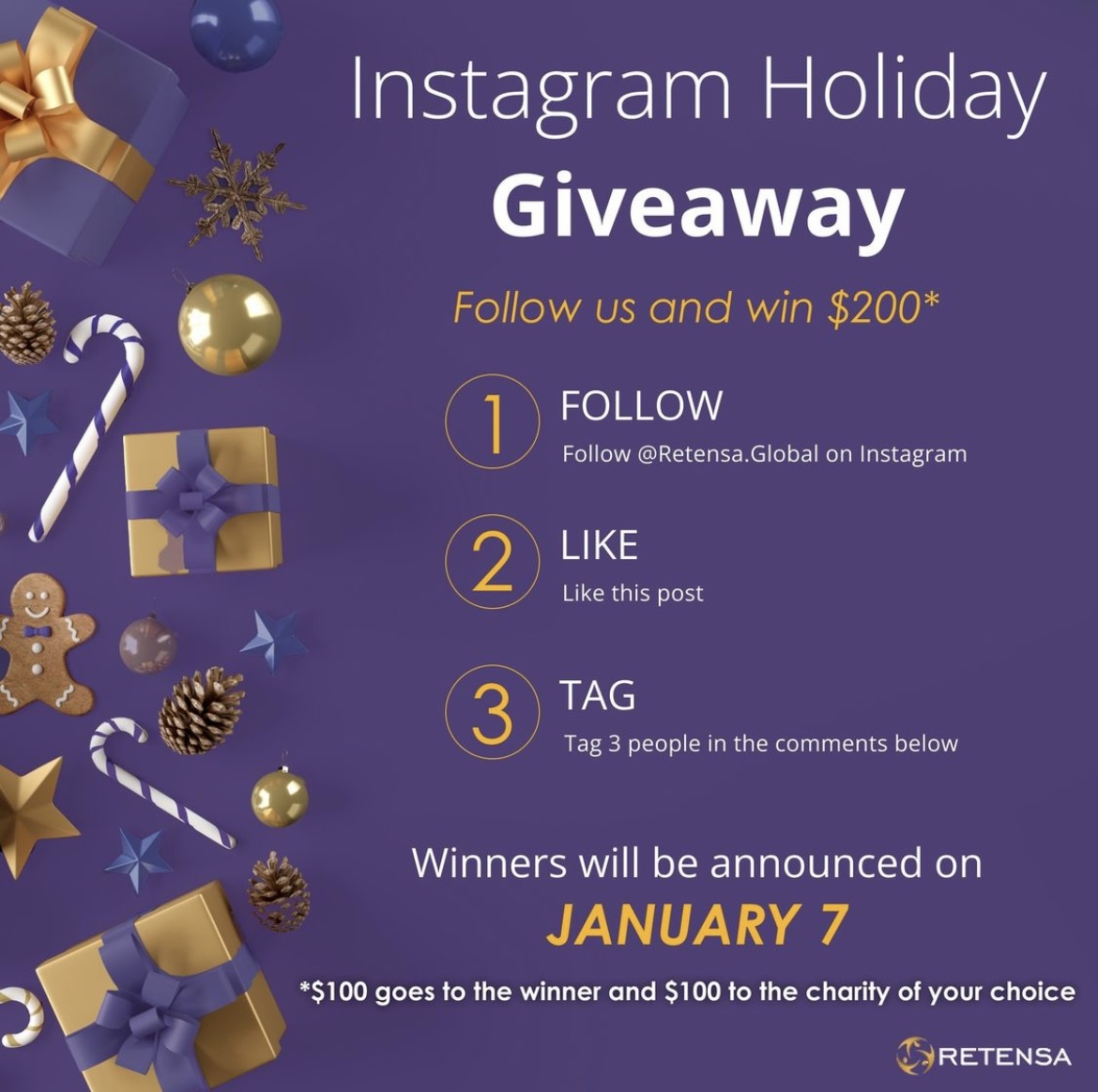 CONGRATULATIONS to our winners. We are happy for the winners and everyone who will benefit from those non-profit's services.
Employee recognition is the key driver of talent management for the modern workforce. Continue to recognize each other, share you vision for our planet, and support one another to be the change they want to see in the world.
We thank you for making Retensa the world's employee retention experts.
The grand prize winner received:
$100 Gift Card
PLUS $100 donation from Retensa on your behalf to the charity of your choice
A congratulatory shoutout on Retensa's social media to highlight your contribution
FOLLOW @Retensa.Global on Instagram to participate in the next giveaway.