Graycell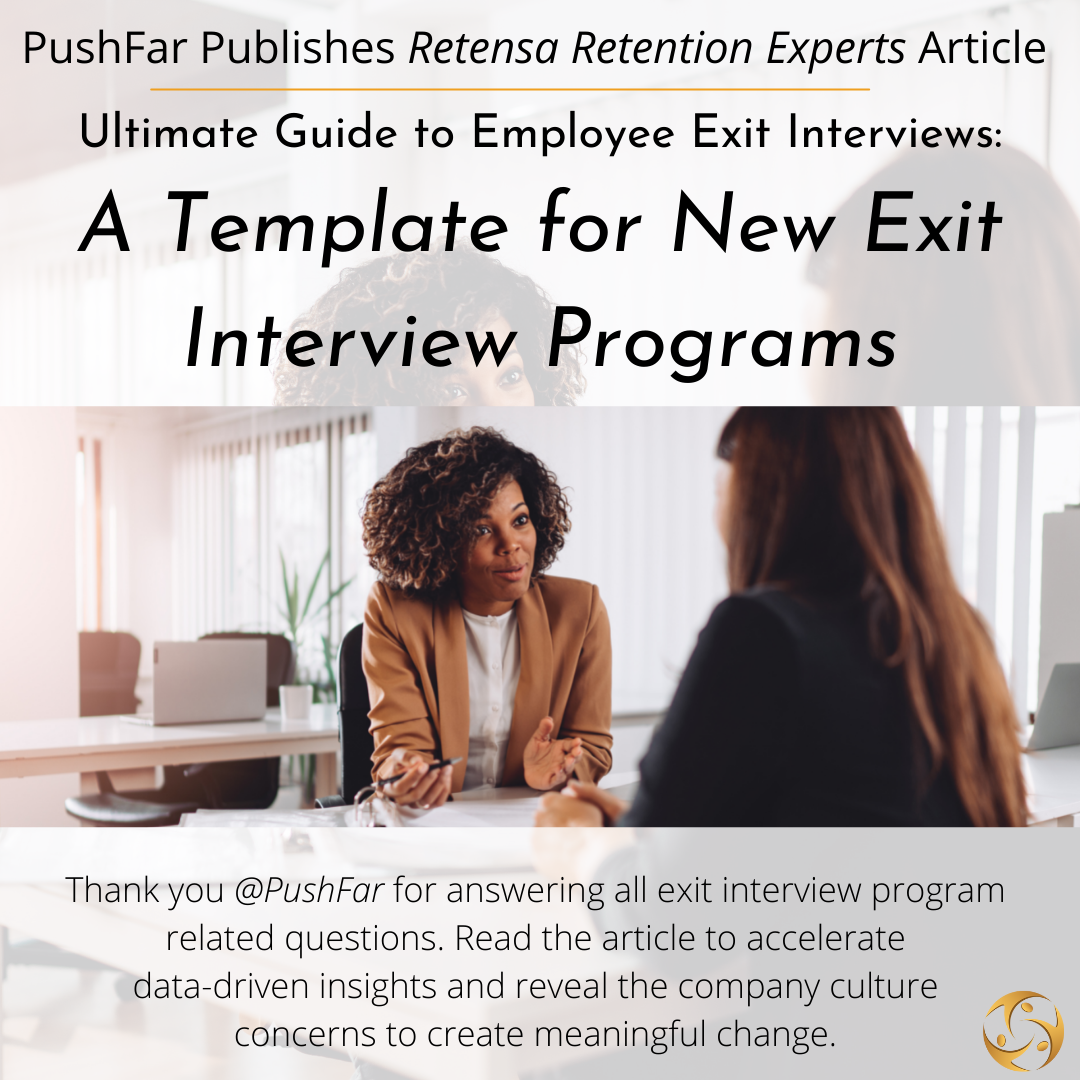 PushFar Publishes Retensa Retention Experts Article
Answering All Your Exit Interview Program Related Questions
Why conduct exit interviews?
What are exit survey tools?
How to analyze the data?
If an exit interview is done well, it can accelerate meaningful change, reveal what doesn't work inside the organization, pinpoint key challenges, and generate actionable opportunities for improvement.
Read "The Ultimate Guide to Employee Exit Interviews: A Template for New Exit Interview Programs" published by PushFar for employee exit interview strategies. Get the best exit interview tips and templates to reduce employee turnover.
The 3 most common reasons exit interview programs fail:
Too hard to sustain/continue
Low completion rates
Did not produce useful/actionable information
It takes more than a single exit interview questionnaire
to understand the state of your workforce
About PushFar:
PushFar is a world-leading mentoring software and technology company, helping 50,000+ of individuals and hundreds of organizations with mentoring. PushFar runs an open mentoring platform, where anyone can sign up free to find a mentor, volunteer to mentor others, network, connect and develop their career, with a whole host of career progression tools and techniques.