Graycell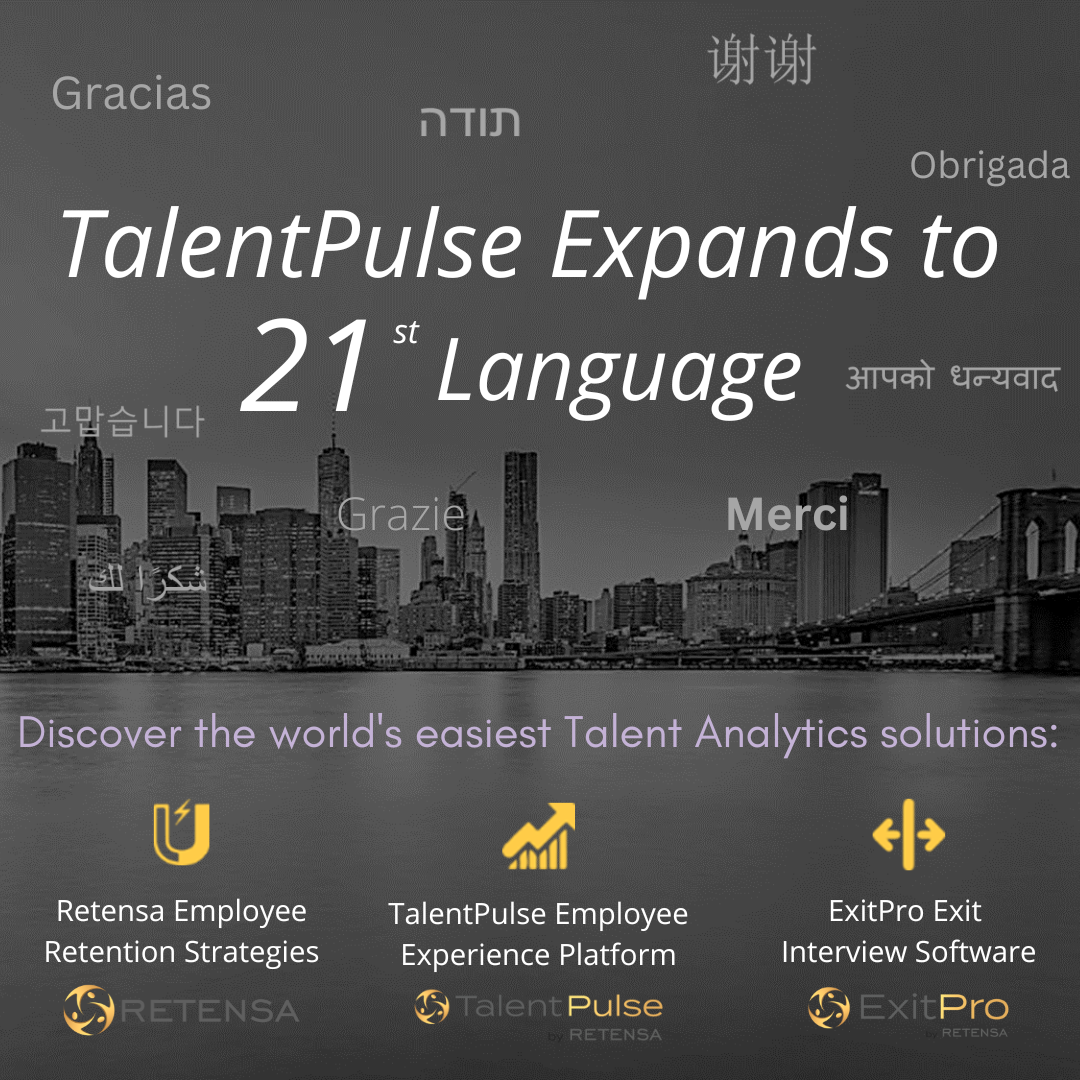 MYTH: I can't increase employee survey completion rates.
FACT: Staff surveys get a HIGHER completion rate and MORE thorough open-ended responses when written in an employee's native language.
Now, you can send your next New Hire Survey, Stay Interview, 360 Degree Survey, or Exit Interview in 21 different Languages. Get the most employee feedback from ESL employees.
Retensa just added their 21st language to the most global employee engagement software.
SEND A SURVEY TO YOUR ESL EMPLOYEES HERE
Grazie Merci Obrigada Gracias Vinaka Spasibo Asante Mamana Arigato Maake Juspaxar Multumesc +9 more!