Graycell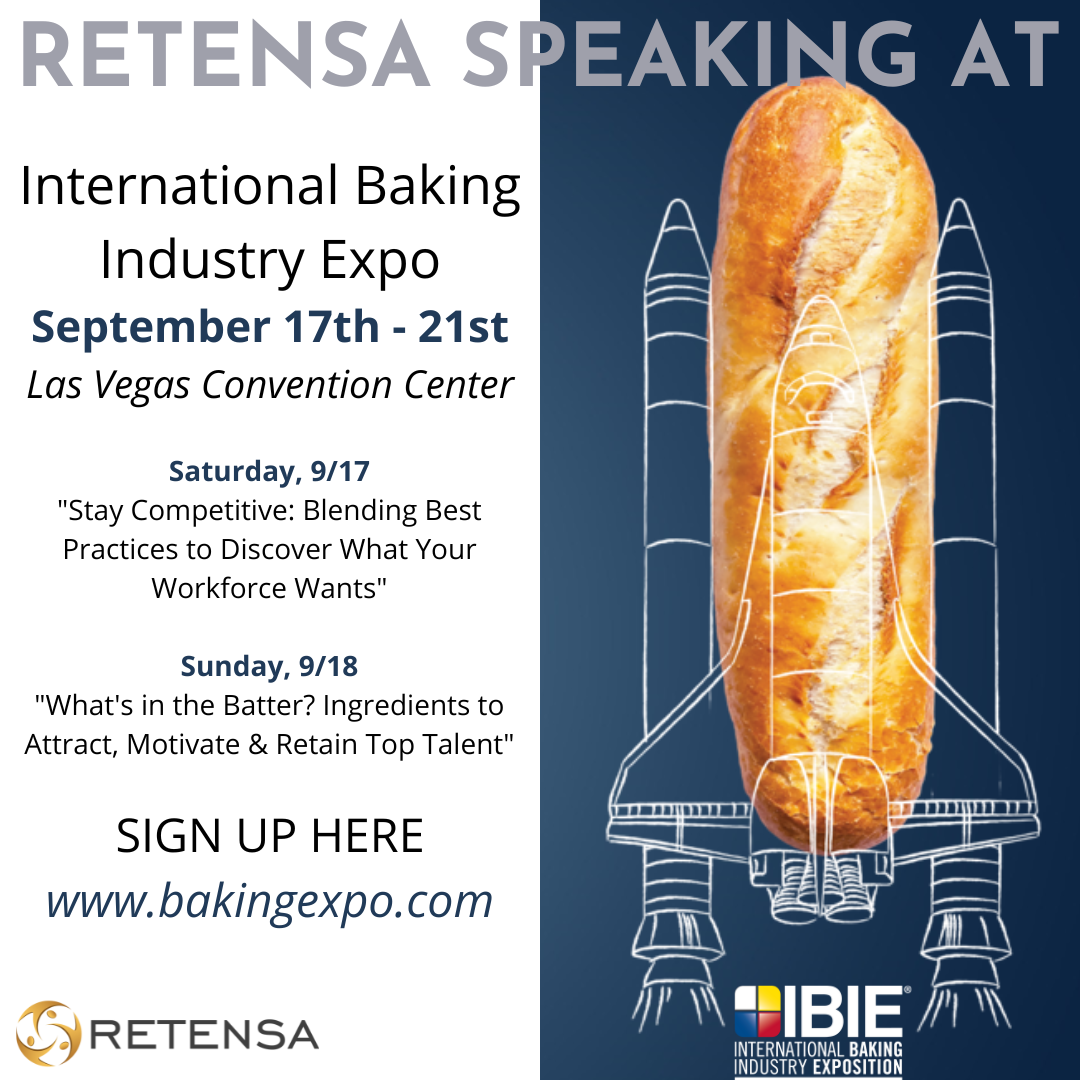 Retensa CEO is perfecting his RECIPE to speak at the
International Baking Expo (IBIE)
IBIE invites Retensa back to speak at the world's largest baking conference in the western hemisphere. Gain retention insights at the baking conference at the Las Vegas Convention Center. Register to join interactive experiences, networking events, and inspiring forums.
Retention Expert, Chason Hecht, will speak at TWO interactive sessions:
1."Stay Competitive: Blending Best Practices to Discover What Your Workforce Wants" Saturday, September 17, 2022
2."What's in the Batter? Ingredients to Attract, Motivate & Retain Top Talent"
Sunday, September 18, 2022
September 17th – 21st, 2022
Las Vegas Convention Center
Who Should Attend?
Baking Company Managers, Owners, and Directors
Directors of Employee Relations, HR, and Talent Management
VPs of Marketing, Innovation, R&D, Manufacturing, and Technical Services
CEOs, COOs, CFOs, and CPOs
About IBIE:
What can you expect from the largest trade event for the grain-based foods industry in the Western Hemisphere? A pit stop of everything you need to further your ingenuity. With the latest innovations, new ingredient formulations, game-changing insights, and an unbeatable sense of community, it's a one-stop shop for all baking professionals. Join the global industry in Las Vegas, where you'll find the power to keep your business going strong.
IT'S ALL BAKED IN