website
Amazing Leadership and Culture Panel: YJP People & Operations – August 6


Young Jewish Professionals is at it again, this time with a fantastic lineup of panelists from top leadership at Vayner Media, Revlon, and LG. Dinner, networking, powerful insights. You don't want to miss this one! Read on…
There are few things better than good food and good company. Join YJP on Tuesday, August 6 for an amazing panel filled with top leadership from Vayner Media, Revlon, and LG, moderated by CMO of iCIMS Susan Vitale. The panel will focus on what CHRO and COO are looking for when they hire top talent and how to retain them with a stellar office culture. Come sit, listen, network, and learn insights from top leadership!
August 6th @ 6:00PM
Location: Union Square area, Manhattan (provided on registration)
Includes: Full Dinner, Open Bar, Dessert
If you've been to a YJP event before, you know they're always filled with great and impressive speakers, and this one is no different! Just look at who's on stage: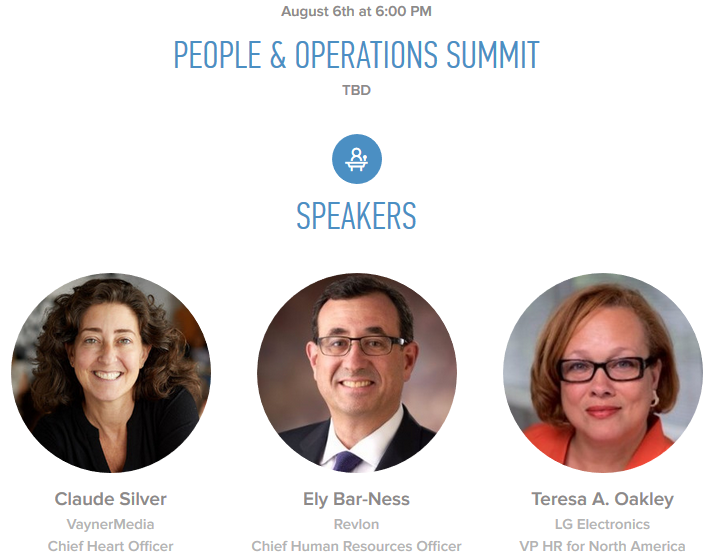 While you pick the canapes, Chason will pick their brains to uncover the trends that you need to know right now on Talent Acquisition, Hiring, and Selection. He will get you the best practices to recruit and retain top talent, and cultivating your organizational culture.
Exclusive to Retensa guests, get 50% off by using the promo code: RETENSA86
See you there!