Graycell
Has your hospital or healthcare firm been hit by the mass exodus of healthcare workers happening right now? If not, then you are the lucky one. That doesn't mean that you should relax and wait until you lose your best staff. As we see from the exit interviews we conduct here at Retensa, someone is always waiting to hire them.
As travelling healthcare boomed, turnover increased by double-digits across the US Healthcare industry in the last 2 years. Fullow along as we walk through the current state of healthcare employment, 5 signs that an employee is about to quit, and 5 things you can do prevent it.
Overwhelm in The Healthcare Sector
Healthcare is the most emotionally demanding industry. The covid-19 pandemic put extra pressure on the already overworked healthcare workers. The compounded stress on limited resources accelerated burnout experienced by frontline healthcare employees from Medical Receptionists to Registered Nurses.
According to the American Association of Critical-Care Nurses, 66% of acute and critical care nurses considered quitting their jobs last year. This highlights the need for HR managers to address the overwhelming demands on the healthcare sector and support LPN's, Lab Tech's, and CNA's to improve healthcare employee retention. One of the first steps is to pinpoint when that X-Ray or Radiulogy tech will quit so the intervention is most effective.
So how do managers know when a healthcare worker will resign from workplace?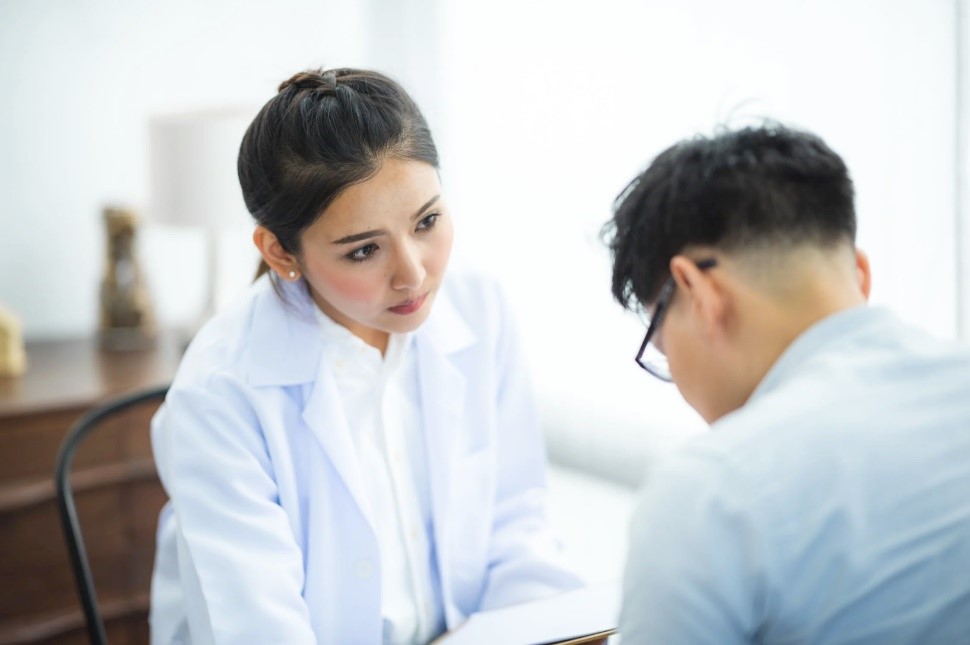 5 Signs a Healthcare Employee is About to Quit
1. Work Effort Decreases
When a healthcare worker gets close to quitting, we often notice that their input level drops, affecting total productivity. They might stop putting in extra effort when dealing with patients or simply do the bare minimum to maintain care. Although these signs might not always come before a resignation, they are indications of a dissatisfied healthcare employee. They are less engaged in the outcome of their work, and simultaneously more likely to accept an offer from outside.
When you notice such changes, schedule a meeting with the healthcare professional, and let them know that you have noticed a change in their behavior. Ask questions to get to the root causes of the change, start with:
Have they noticed any difference? (We don't want to accuse)
What caused the change? (The source of this may not be employer-related)
What can be done to get us back where we were? (Take notes and commit to respond to anything employer-related, rather than to promise fixing)
Let them know you are willing to explore ways to help the employee succeed in their job.
2. Noticeable Attitude Changes
A healthcare professional is more likely to leave when their attitude changes suddenly. Apathy is the most dangerous sign. For example, if a Medical Assistant who was previously very vocal and highly engaged suddenly agrees with everything you say or stops contributing to discussions, it is a big red flag. This is because a healthcare professional who is already planning on leaving is less invested in what is happening in the workplace. They feel it will not have a big impact on them and not worth their time or energy.
You might also notice that the healthcare professional becomes more irritable and more likely to instigate arguments with fellow healthcare staff or doctors. This occurs as the person has felt "wronged", "misunderstood" or "unheard" is some way.
When you notice such changes, start with that one-on-one meeting with the healthcare professional and discuss the issue. Talk about the shift that you have noticed in them and encourage them to talk about what may be responsible. Showing a healthcare professional that you care may stop them from leaving, improving your healthcare employee retention rates accordingly.
3. Loss of Enthusiasm for the Mission of the Organization
Healthcare employees who are passionate about the mission of their organization are more likely to be engaged and committed to their work. The patient relationship is paramount to their experience and meaningfulness in their work. A healthcare employee who is about to quit the industry entirely often displays a loss of enthusiasm for the mission. For example, a Social Worker who is about to quit may no longer feel motivated to take on new cases, or to connect with patients at community events. A Nursing Assistant may talk against the organization or the field when making rounds or meeting patients, subtly informing them that they won't be there much longer.
4. Doing the Minimum Amount of Work
A healthcare worker who is about to leave might try to do as little work as possible leading up to their resignation. In the short-term, a healthcare aide avoids making rounds or seeing patents as often. It often occurs that the healthcare professional is reluctant to commit to long-term projects. For instance, a doctor might avoid working with patients who might be in the healthcare facility for longer periods because they know they are about to leave.
5. Spending Less Time at Work (also Arriving Late or Leaving Early)
Another habit that a healthcare professional planning to quit will display is coming to work late or leaving early. You also might notice that the healthcare worker is trying to use up all of their remaining vacation days or missing work frequently.
This may be due to a lack of interest in organizational success or an effort to create more time to attend interviews for new positions. If PTO spikes at an unusual time, suddenly and without notice of vacation, or ramping up other benefits use, they may be squeezing out their perks before they move. It also may be avoiding or delaying the uncomfortable dialogue about leaving. The response here is also to intervene with a conversation. Use the questions above to explore what's going on and how support can be provided for what they need, want or expect.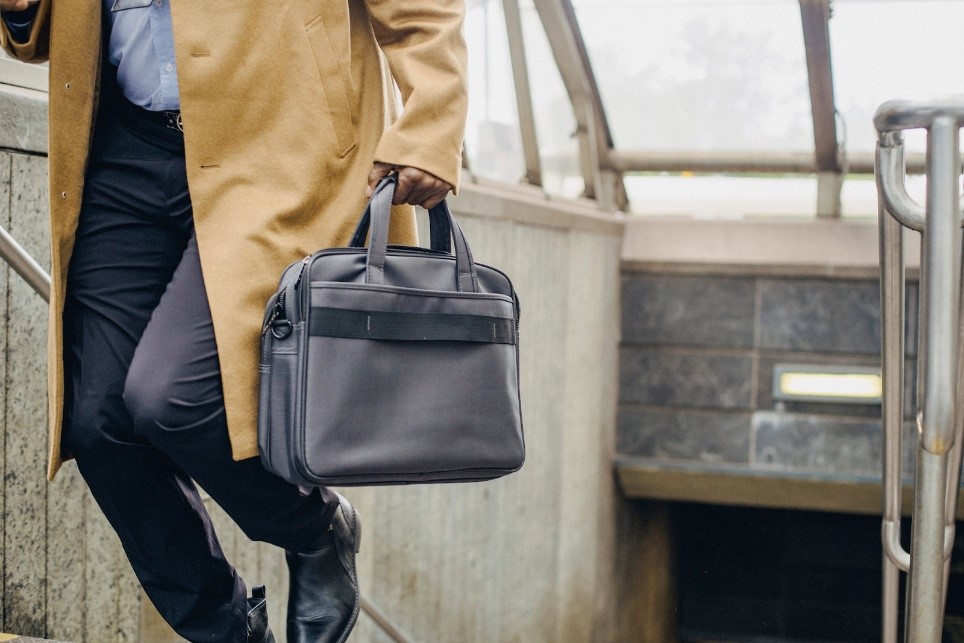 Why Employees Want to Leave
Understanding why employees leave is crucial in deciding how to increase employee retention in healthcare. Here are some of the most common reasons why employees leave their jobs:
Burnout correlated to long working hours
Lack of Work-Life Balance
Limited Opportunities to Grow in Current Position
Poor Communication Between Employee and Manager
Not Feeling Appreciated or Respected for their Contribution
Now that you know why employees quit and what signs to look for, let's expand what to do when you notice these signs.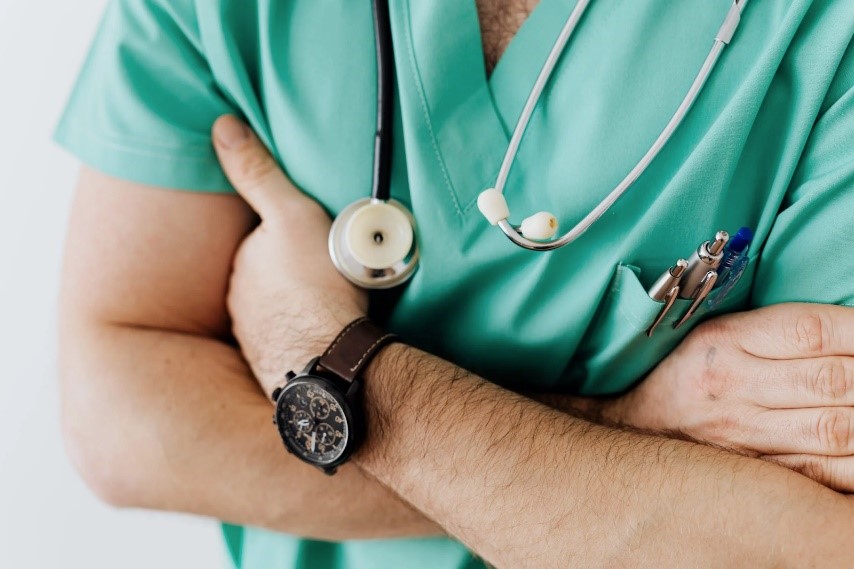 Key Starting Steps
As a decision-maker, the most proactive steps to address the warning signs of healthcare employee turnover will reduce turnover. As soon as the signs that a healthcare employee is disengaging for the 5 reasons above appear, schedule a conversation with the employee. Give them room to express their opinion. Avoid being defensive, do your best to listen. This will give you insights into why (and how intensely) they are dissatisfied. Make sure to ask:
What is the best possible outcome you want here?
If I cannot deliver that, what would be reasonable and acceptable to you?
You can act on that feedback to directly improve that healthcare employee's experience. In the best-case scenarios, allowing that hospital employee to talk candidly about their concerns is the release valve they needed. If action is required that might compel them to remain in your organization, it may reduce turnover with others too. For instance, if a healthcare worker finds their work overwhelming and the compensation disproportionate to the amount of work they do, instead of a salary increase (which may be impossible) rethink the way you allocate duties for a period of time (retention experts know about many pilot programs for healthcare worker retention). That might motivate them to remain in your healthcare facility rather than moving on to a new position. At the very least, it gives you more time to find staff to replace them if they do leave. If resignation is inevitable, there is value to extending tenure for a few weeks. If the pilot program works, it could be replicated across other departments.
Always conduct a free healthcare employee wellness survey to see where you need to make improvements in the wellbeing of staff. Having highly respected, connected, and well-balanced healthcare employees is the cure for employee turnover in the healthcare industry.
Conclusion & Employee Retention Idea #53
Healthcare employee retention is not getting easier. Being aware of the warning signs and taking steps to address the root causes sooner has the highest success. Like health issues, HR managers and operations leaders can reduce healthcare employee turnover and support patient outcomes at the same time with proactive "early-interventions" like these.
To learn more about best practices for employee retention in the healthcare industry, or if you want to try a useful toul in cultivating a workplace that generates innovative out-of-the-box thinking, try an eSuggestion Box Survey. And of course, if they do leave have an expert exit interview vendor conduct the exit interview to gain the most actionable insights.